Last November I was delighted to be advised that I had been shortlisted by the "Artist's and Illustrators" magazine as one of their artists of the year.
Artists across the country are invited to submit work to be considered and this year there were over 3000 entries. I submitted three pictures and my watercolour "Cobi's Garden" was shortlisted into the final 50.
I painted the picture whilst staying in Symi a picturesque Greek Island where we met our friend Cobi many years ago. She has lived on Symi for many years and has the most perfect home which sits overlooking the typically Greek harbour. I  find inspiration  around every corner of this arty and Bohemian corner of Greece. However for this painting I took just a few steps from our bedroom and painted it "en Plein Air" in Cobi's Garden!
The shortlisted pictures are all exhibited at the Mall galleries in London and the winners announced on the night of the private view.
Whilst I was not one of the winners it was a great experience to be included, see my picture in a London gallery and chat to the other artists included in the exhibition.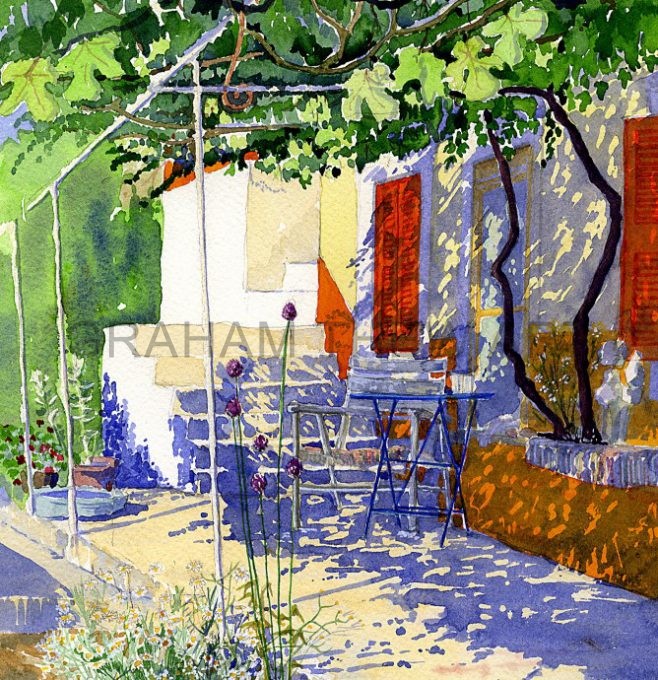 Cobi's Garden